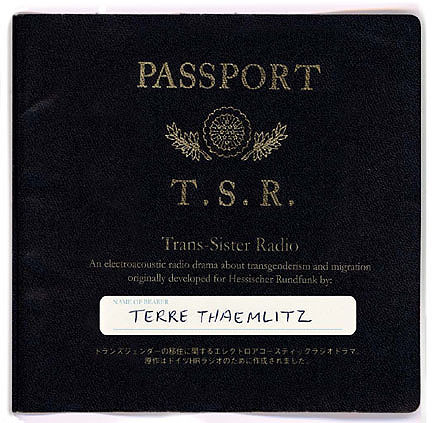 Terre Thaemlitz edita Trans-sister Radio en el sello portugués de electrónica
Sirr-ecords
:
Excerpt 1
Excerpt 2
Excerpt 3
"When travelling, dressing for the occasion means downplaying our gender bending by dressing to match our documented genders."
via
ptqk

Trans-Sister Radio
es un programa de radio realizado desde el departamento de arte dramático de la Hessischer Rundfunk (Frankfurt). Trata sobre la migración de transgénero y el viaje, costumbres de sanidad, controles de pasaportes, etc.
-----------------
info extra:
un afilado articulo de Terre Thaemlitz explicando su identidad queer
.